Biblioteca and Galleria rooms
First floor
The Biblioteca Room was once the temple for reading and meditation and today it treasures ancient secrets. Biblioteca room is made of chestnut boiserie with an attractive and adorned fireplace, surmounted by the coat of arms of the family. It can guest 50 seated people.
The Galleria Room is an elegant and terse room, a contrast to the context.
Galleria Sm 78 (mt 13,15×5,87 – h. 4,50)
Biblioteca Sm 60 (mt 5,87×6,88 – h. 4,50)
Can accommodate up to 250 seated guests, 300 audience guests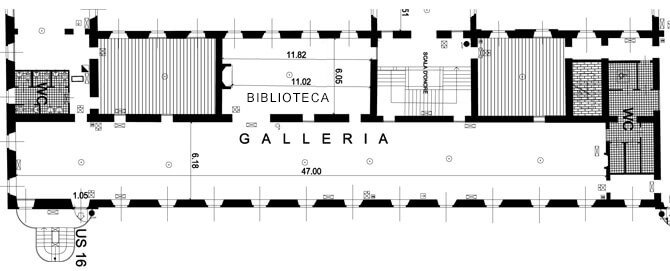 Download PDF planimetria